Sebagai pelaku bisnis yang profesional, tentu kita sadar bahwa logo merupakan elemen yang sangat penting. Mengapa demikian? Desain logo bisnis yang berkualitas amatlah penting untuk membedakan bisnis Anda dari bisnis lainnya serta memberikan bisnis Anda identitas yang unik. Selain itu, memiliki desain logo yang baik merupakan kesan pertama mengenai bisnis Anda kepada klien potensial. Jangan sampai logo Anda mirip dengan logo bisnis perusahaan lainnya ya. Jika demikian, bagaimana customer bisa mengingat Anda? Masih ragu dengan the power of logo untuk bisnis Anda ? di dalam artikel kali ini, akan kami jelaskan lebih detail mengapa desain logo yang profesional penting bagi bisnis Anda . Yuk simak info selengkapnya dari CAN Creative ya .
1. Logo Merepresentasikan Visi dan Misi Perusahaan
Sebuah logo akan menjadi ciri khas dari sebuah perusahaan, sehingga sangat perlu untuk menyampaikan profesionalisme perusahaan Anda ke masyarakat luas, dengan terlihat seolah-olah memiliki pengalaman puluhan tahun yang merujuk ke layanan yang sangat baik atau produk yang hebat. Ketika Anda terlihat profesional, otomatis Anda akan mendapatkan kepercayaan pelanggan.
2. Membangun Kepercayaan dengan Tampilan Profesional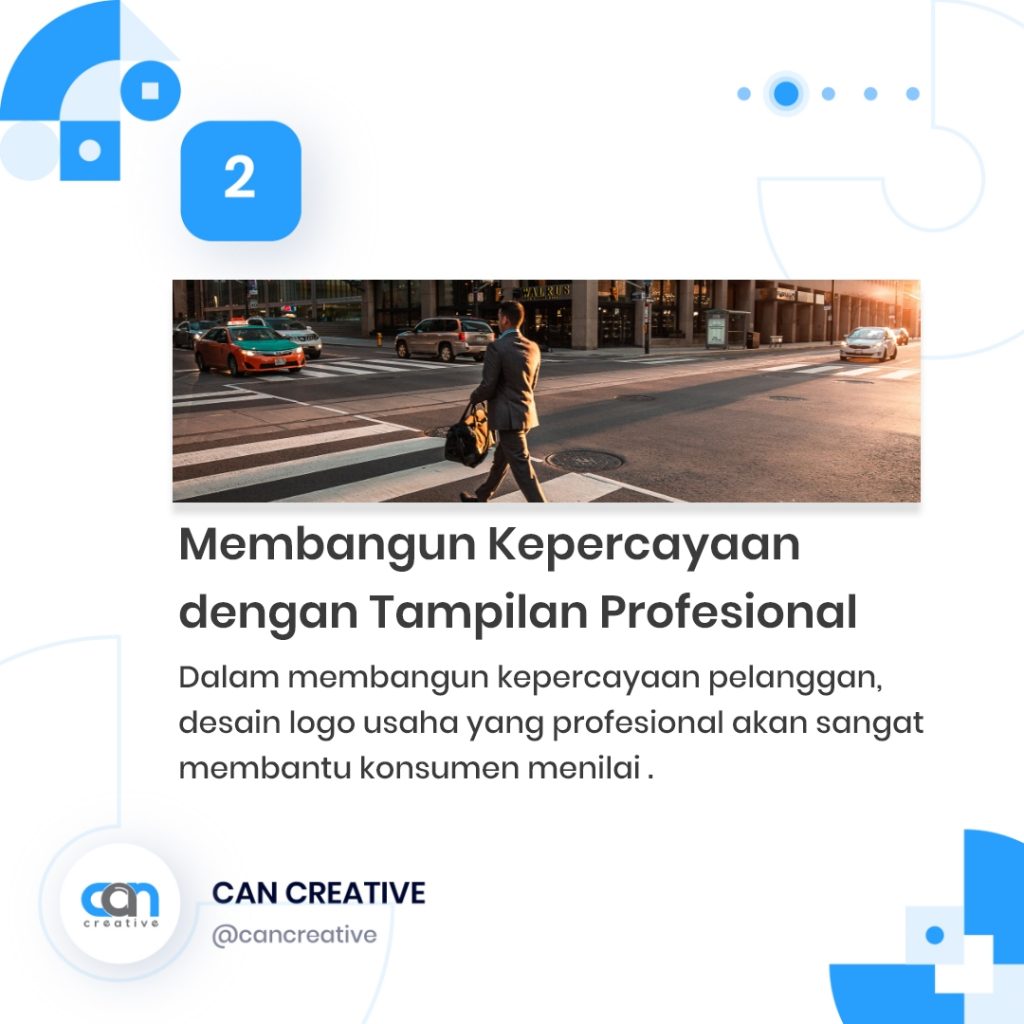 Dalam membangun kepercayaan pelanggan, desain logo usaha yang profesional akan sangat membantu konsumen menilai bagaimana sebuah perusahaan tersebut selalu mengedepankan totalitas. Desain logo Anda akan menjadi wajah yang akan dengan mudah dilihat dan dinilai oleh konsumen. Bila logo dan branding Anda terlihat menawan dan profesional, konsumen tidak akan ragu untuk mengenal produk Anda lebih dalam lagi.
3. Membangun Brand Identity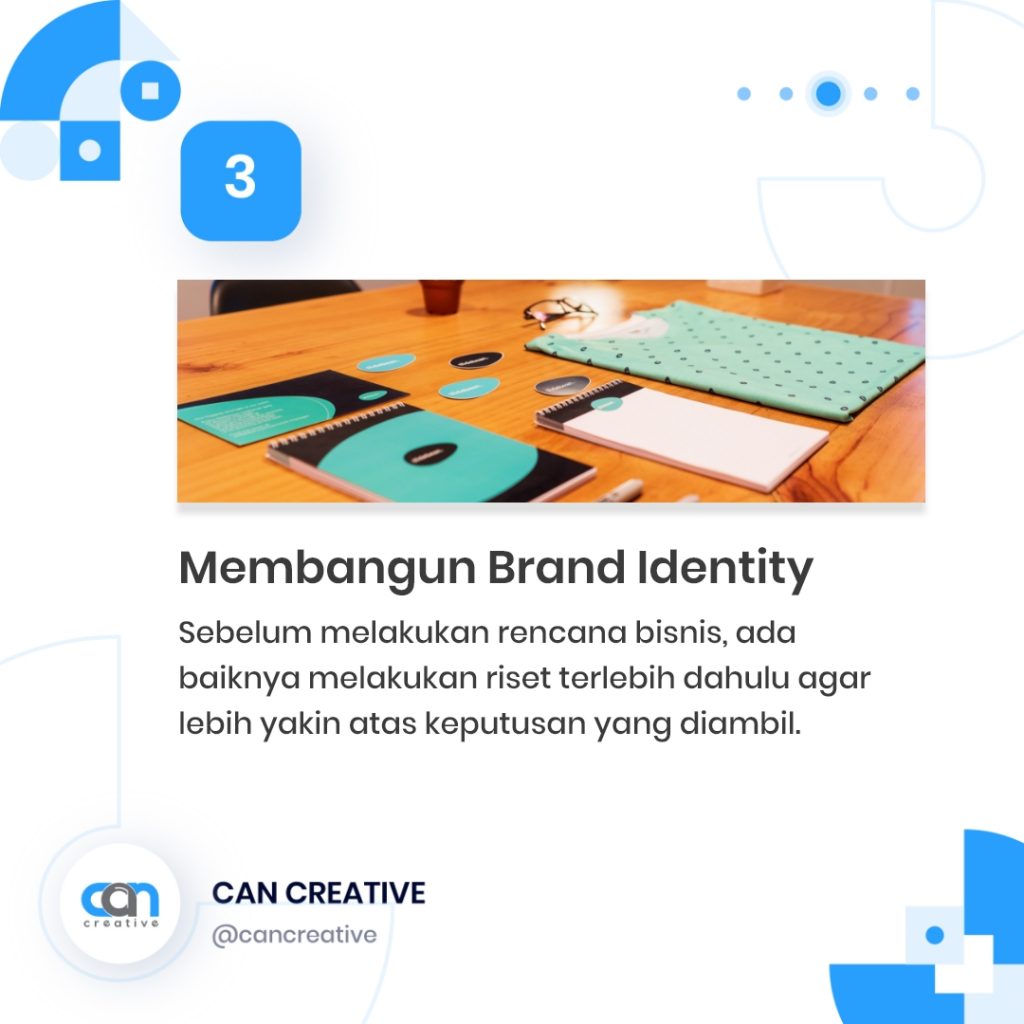 Logo desain adalah strategi visual yang sangat penting ketika roda promosi usaha Anda mulai dijalankan. Logo akan mampu menjadi identitas brand secara visual. Ketika sebuah bisnis akan melakukan kampanye promosi untuk memperkenalkan ke masyarakat luas, disinilah logo bekerja. Melalui keunikan logo yang diintegrasikan ke seluruh elemen perusahaan seperti kartu nama, alat tulis, kemasan, media iklan, promosi, dan banyak lagi, tentu akan menjadi brand identity yang sangat kuat.
4. Lebih Mudah Diingat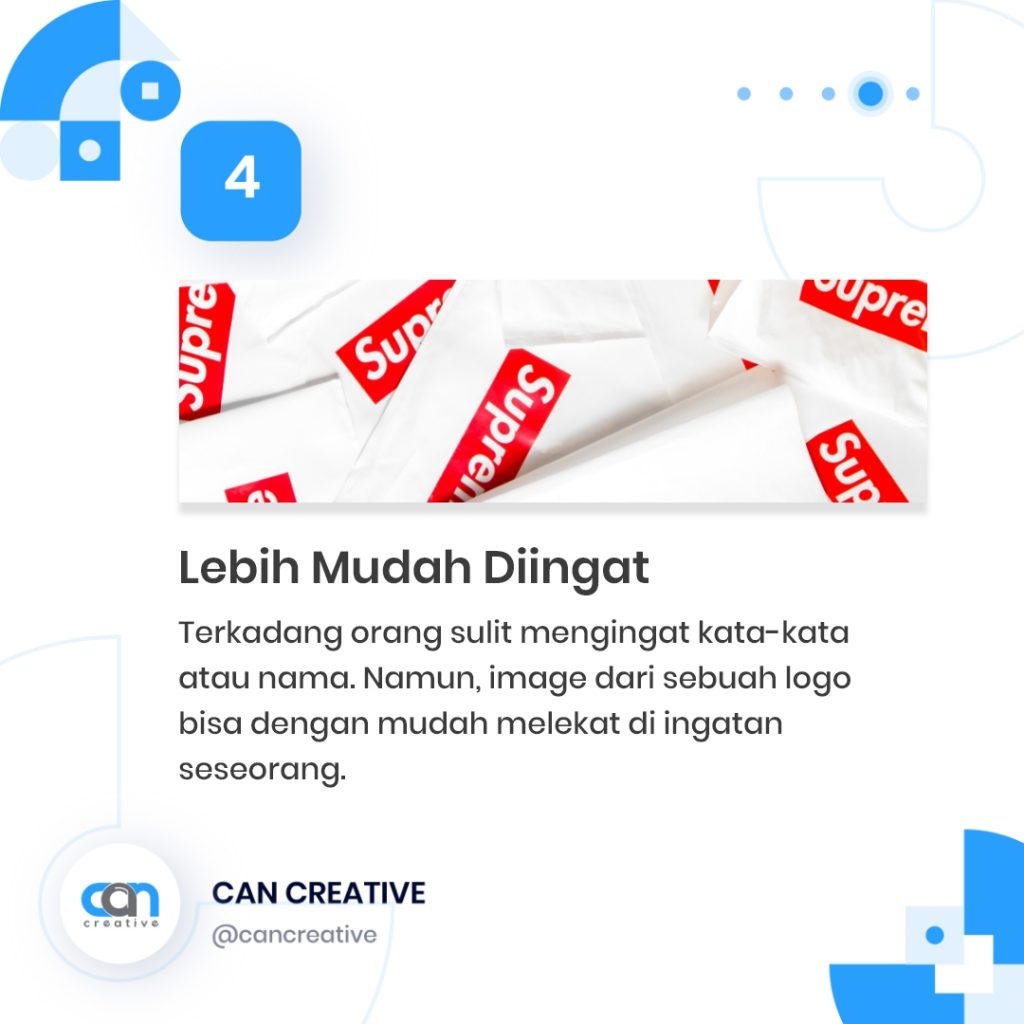 Terkadang orang sulit mengingat kata-kata atau nama. Namun, image dari sebuah logo bisa dengan mudah melekat di ingatan seseorang. Terlebih lagi jika desain logo tersebut unik, menarik, eye catching dan berkualitas. Hal ini akan membuat konsumen selalu teringat dengan logo Anda, meskipun mereka dihadapkan deretan perusahaan dengan produk/layanan yang sama. Tentu Anda ingin diingat oleh customer dan membuat mereka kembali pada Anda bukan?
5. Kesan Pertama Untuk Pelanggan Baru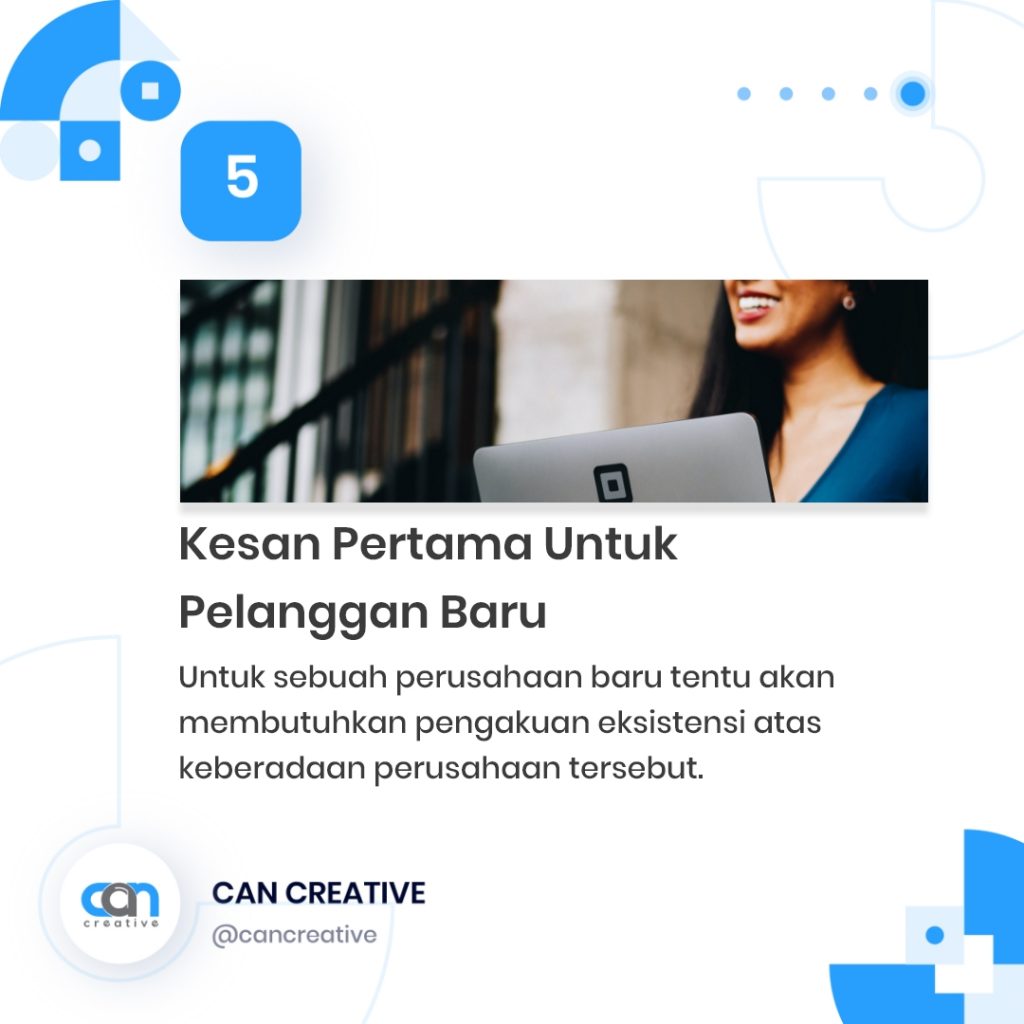 Untuk sebuah perusahaan baru tentu akan membutuhkan pengakuan eksistensi atas keberadaan perusahaan tersebut. Dengan bantuan logo yang profesional akan lebih mudah mendapatkan pengakuan dan kesan yang baik bagi para konsumen yang baru pertama memakai produk/jasa Anda.
Logo bukan hanya sebagai penghias produk/usaha Anda, namun sebuah logo yang efektif dan tampil profesional akan menjadi wajah dari usaha itu sendiri. Jangan biarkan calon konsumen buru-buru pergi sebelum sempat menggunakan produk atau jasa Anda, hanya karena menilai dari luar saja. Apapun jenis usaha yang Anda geluti, memiliki logo yang baik adalah sebuah keharusan yang ideal. Ada seribu satu cara yang dapat Anda tempuh untuk mendapatkan logo yang baik, salah satu caranya dapat Anda lakukan dengan custom logo di CAN Creative. Kami siap memberikan yang terbaik untuk wajah baru bisnis Anda. Yuk hubungi CAN Creative melalui instagram @cancreative, facebook CAN Creative, dan website kami di can.co.id.